It's New Year's Day and in my neighborhood. like the greater part of Ashland, Christmas decoration are being taken down. Those, of course, that were not removed the day after Christmas. So the politically correct forces can declare an open victory against the religious aspects of this holiday. Many folks got their lights and geegaws up right after Thanksgiving, in order to match Walmart and Target. The expansion of the Christmas buying season has trumped anyone who found Christmas to be the celebration of the birth of the Christian's Son of God. Material acquisition has trumped inward reflection and gratitude.
The next target? Obviously, the only one left! Thanksgiving. Madison Ave has yet to figure out how to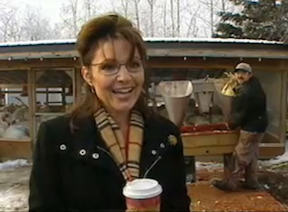 commercialize the bird, however, Sarah Palin did a pretty good job on it not so long ago. It's interesting to note that neither the Jewish High Holy Days, nor those venerated by  Buddhists have fallen to the venal appetites of those who have elevated Money above Existence, Spirit, God or whatever such a power means. Does anyone see any human arrogance is such a path? What does it have to do with Nature and the real world? Not much , if anything, from this man's point of view.
2014 is The Year of the Horse – and Chinese astrologers suggest we can expect Mother nature to step up larger and more dramatically as we keep climate change under wraps and in denial. Gaia is pissed off. Oh well, time for the Koch brothers to sell more Coors!