It is said the Buddha asked all the animals to gather with him on Chinese New Year (January 26 this year.)  Only 12 showed up and he gave a month to each animal.  This year is the year of the Ox.  People born in the Year of the Ox are loyal, steadfast, hard working and stable.
So – if you were born in any of the following years: 1913, 1925, 1937, 1949, 1961, 1973, 1985 or 1997, 2009, you were born in the year of the Ox.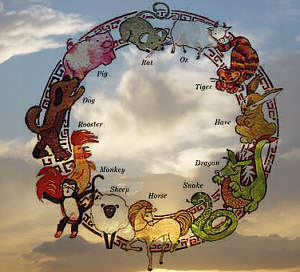 In the Rogue Valley, Jacksonville is the center of activity as there was a huge Chinese population during the gold rush days. It did not last, as the Chinese were forcibly sent back when I became illegal for a Chinese to live in OR. 
But February 5 will see an entire day of activities celebrating the Year of the Ox.  For a full schedule, see http://www.mailtribune.com/apps/pbcs.dll/article?AID=/20090130/TEMPO/901300307.  And outside the area, see if there is a local Chinese Association that will know what's happening at this auspicious time of the year. Gung Hay Fat Choi!